All About Me
---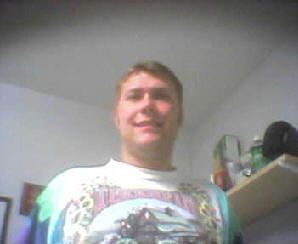 My name is Michael Railling. I am a graduating senior at Tennessee Tech. My major is wildlife-fisheries science with a concentration in fisheries. My hobbies include fishing, hunting, camping, and mountain biking.
I was born in Owosso, Michigan on November 11, 1979. I lived in Oakley, Michigan for the First ten years of my life. When I was twelve my dad was offered a job at Saturn. That December we move to Lewisburg, Tennessee. Here I went to Connelly middle school, and Marshall county high school. I played basketball in Connelly and soccer in high school. I also worked part time at bi-lo.
I decided my senior year that I would be going to Tennessee Tech. I really like the outdoors and Tennessee Tech is the only school than offers wildlife fisheries science in Tennessee. In 1998 I started college. My first year of school I joined Tau Kappa Epsilon Fraternity. This is where I made most of the friends I have today. The fraternity has made me concentrate on my studies while teaching me time management and social skills.
This last December I met my girlfriend. Her name is Shannon and she Graduates from Tech. She works for the State of Tennessee. I am currently working at Pennington and Associates Environmental. After graduation I hope to find a good job and get engaged to Shannon.